Learn the 3 Steps That Set Me Free From Overwhelm and Anxiety & Changed My Life Forever
Have you hit your limit with overwhelm, stress, or anxiety?

Are you feeling stuck, disconnected, or lost?
Do you struggle with difficult relationships & fear of the unknown? 
Are you ready feel free, clear, & most importantly, HAPPY
Then this mini-course is for you!
Your mini-course includes 3 video tutorials, 3 guided meditations, and a free mobile app.
Key 1
Stop Stress in Seconds 

Master the new technique to recognize and shut down your stress reactions.
Key 2




Express Your Emotions

 
 Release anxiety with a worksheet that helps you express the core emotions fueling your stress. 

Key 3


Practice Daily

  
Download and use the mobile app that helps you integrate these new techniques into your life.
"This work gave me a gift that I can use over and over again when I need to reconnect with peace. It gave me back to myself by allowing me to visit the perfect space of my existence. Like a touch-stone, it takes just a second, and is powerful enough to transport me beyond my biggest problems and into a place where I am free."

Elizabeth O.

Commercial Real Estate Broker, CA

"I have severe anxiety. I have been working with Brett and he's been coaching me to calm myself down during an episode. This program is amazing and I am eternally thankful. The best part is it is done without medication. Thank you so much!"

Yvonne Fenelon

NY

"The stress from Hurricane Sandy drove me to attend Brett's group meetings on stress relief. I truly believe that the practice of meditation, which was initiated in this classroom, has greatly reduced my stress levels...My ability to cope with it and my decision making ability has improved dramatically."

Vicky Sabato

Belle Harbor, Rockaway, Queens.

"The mobile app and meditations have changed my emotional state. The tools and coaching has helped me with bullies, my family, and enables my light to shine through."

Abigail S.

H.S. Student

"Brett provided extremely useful tips when dealing with everyday stressful situations. The techniques can be applied anywhere and at any time and are not difficult to learn. The objective is to make stress relief as natural as breathing itself and result in a mind over matter experience that quickly calms the body and mind."

Dympna

Rockaway Beach, Queens

"As a teacher, I am happy to see this work in schools. One session released tension from my body, and has led me on a healthy path. A year later, I continue to reap the benefits. "

Debra A.

Yonkers, NY

"In the midst of major life changes regarding my residence, a significant relationship and my financial situation, I was under heavy stress. With a series of sessions the stress began lifting and I got my life back."

Debra Gillen Fee

Call Center Manager, NJ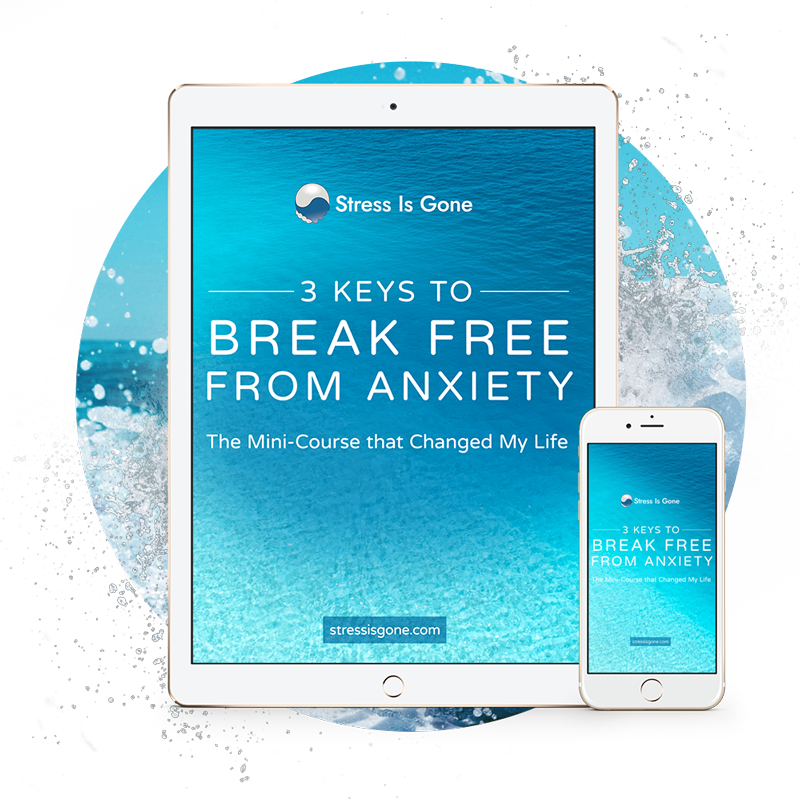 I'll never spam you and you can unsubscribe at any time.
"In the midst of major life changes regarding my residence, a significant relationship and my financial situation, I was under heavy stress. With a series of sessions the stress began lifting and I got my life back."

Debra Gillen Fee

Call Center Manager, NJ

"In my sessions with Brett Cotter, he has provided an ultra safe and non-judgmental space for me to express and be myself. Brett has a very clean, clear, positive and healthy male energy that inspires and easily engages. Brett has done his own work and thus is able to guide clients through their emotional and spiritual work. I am grateful for my connection with him."

Joseph M.

Psychotherapist

"For 3 years I suffered from abdominal pain, anger and stress so severe it affected my ability to work and think straight. After three prescriptions did not cure my physical or emotional stress, I experienced 1 session and now my Stress Is Gone. I feel physically lighter and have the clarity to make decisions which make my life easier."

Crispin Nystrom

Automotive Engineer, NYS

"I did a 30-minute Stress Is Gone Coaching Session over the phone because I was having serious anxiety attacks on the job. I have not had one since."

Alex B.

New York Law Enforcement Officer

"When my girlfriend and I broke up my ambition for life was changed to severe emotional distress and depression. In two 30-minute sessions the root of the stress was replaced with the truth. That sadness is gone and I now have a new enthusiasm for life."

Erik K.

N.Y.C. Fireman

"I would experience physical and emotional stress from my shopping addiction. The session guided me in releasing the core emotional memory the addiction was stemming from. After one session, I am calmer and shopping no longer controls my life. I have peace with my past and within myself."

Allison D.

Student, NY

"The sessions quickly allowed me to release emotional tension and stress in my body. After letting go of the stress involving my relationship with my father, I am more true to myself around men. The sessions also helped with financial stress. While unemployed, I was awarded 2 contracts shortly after a session which coached me on letting go of old thoughts and patterns around career and money."

Natalie L. Petouhoff

Dr. and Author, Santa Monica, CA

"A session was a way of releasing core stress that had been with me for 25+ years. As stress and emotional tension released, my lower back felt significantly better, my depression disappeared, I felt lighter physically, my breathing became deeper, all emotional eating, anxiety and fatigue diminished considerably. I was able to speak my truth, forgive my parents, truly grieve the loss of a loved one and release old patterns around clutter. After the session, I was supported by the simple yet powerful techniques to use in my life to maintain this stress free state. I received the advice I needed to continue empowering myself. I would most definitely encourage anyone under physical or emotional stress to experience it. This is the best thing I have done for myself in the past 10 years and my heart fills with joy and gratitude whenever I think about it!"

Marcy E. Kessler

M.S., NYC